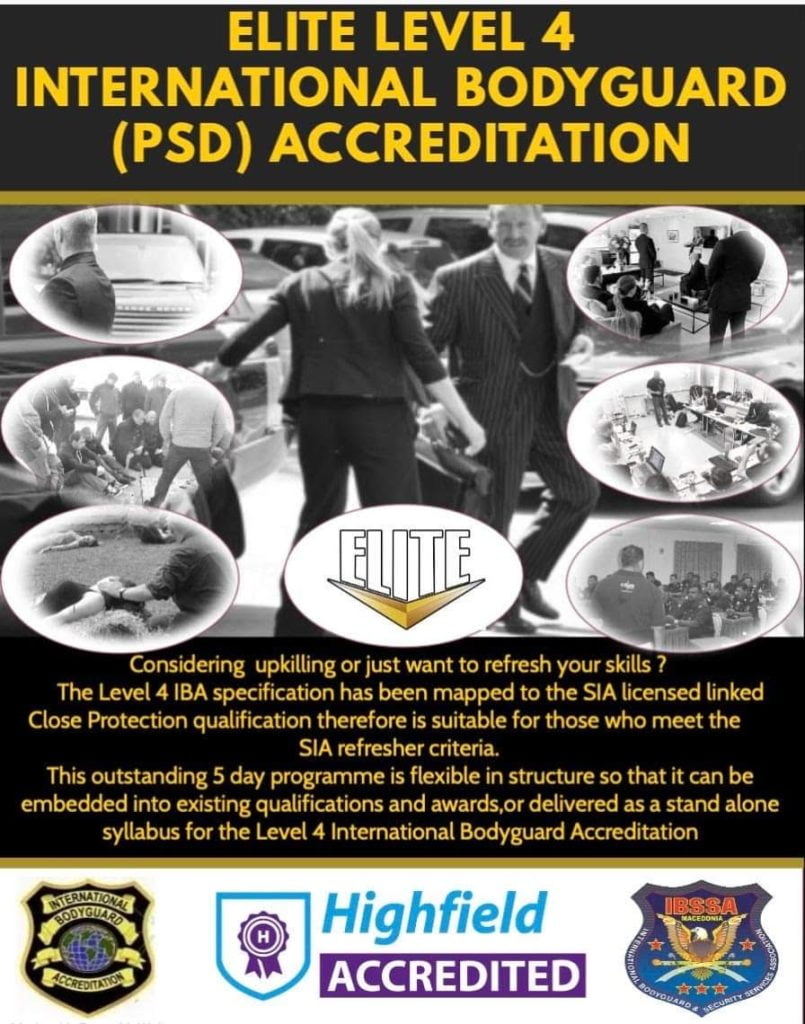 Considering upkilling or just want to refresh your skills ?
The Level 4 IBA specification has been mapped to the SIA licensed linked
Close Protection qualification therefore is suitable for those who meet the
SIA refresher criteria.
This outstanding 5-day programme is flexible in structure so that it can be
embedded into existing qualifications and awards, or delivered as a stand-alone
syllabus for the Level 4 International Bodyguard Accreditation
IBSSA MACEDONIA Dooel and ELITE ACADEMY are partners for delivering this Qualification and is Accredited by 'HIGHFIELD' Awarding Body-Organization. 
Looking forward to hearing from you and we are waiting for You.